Börsenotierte @LinkedIn
Update: 14.06.2017
,
Angelegt: 02.05.2017
Mit freundlicher Zustimmung der gezeigten Unternehmen.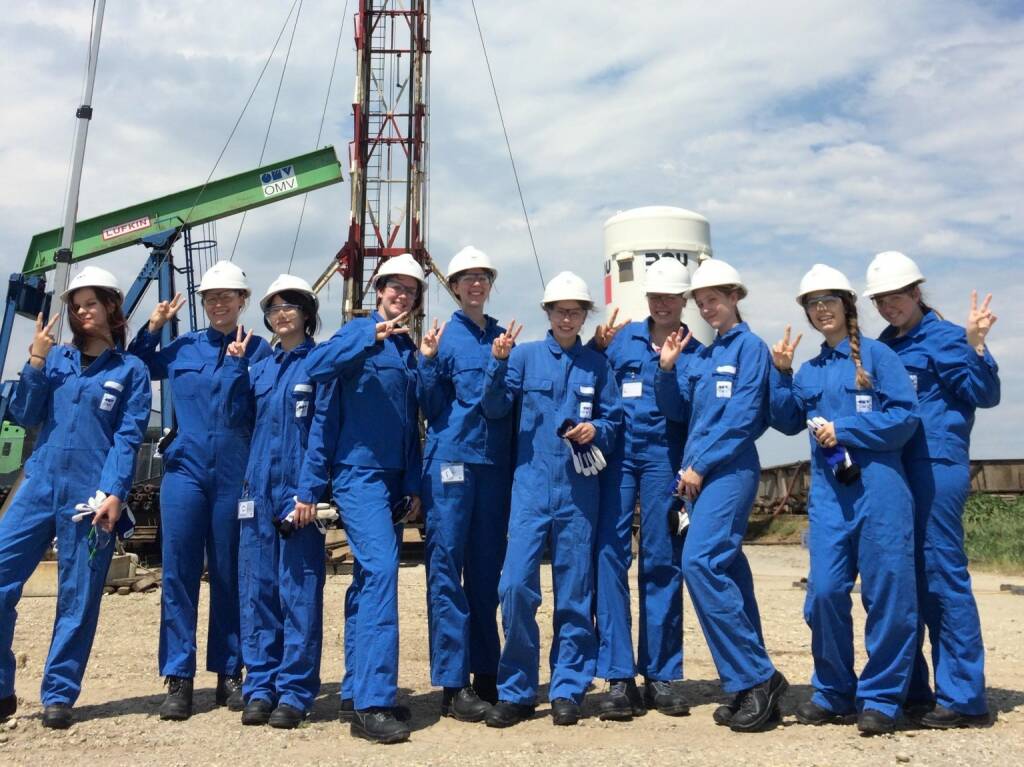 OMV It was a pleasure to have 10 Technikqueens as our guests at a production well of OMV Austria earlier this week. We hope the visit could strengthen their interest in succeeding a technical career. (14.06.2017)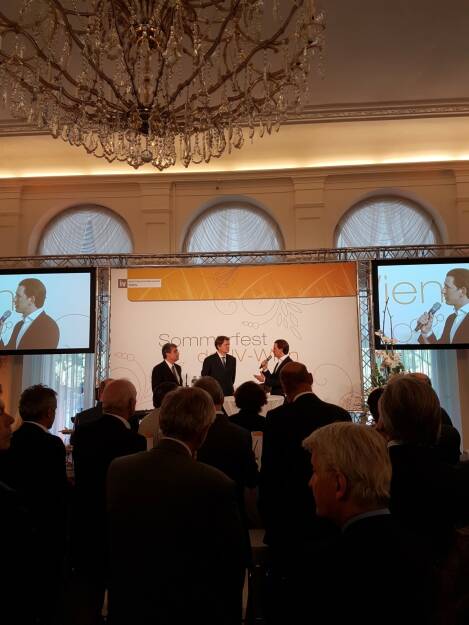 Wiener Börse - New Austrian People's Party leader Sebastian Kurz positively acknowledges the work of our new CEO Christoph Boschan von dem Bussche at the summer event of Federation of Austrian Industry (09.06.2017)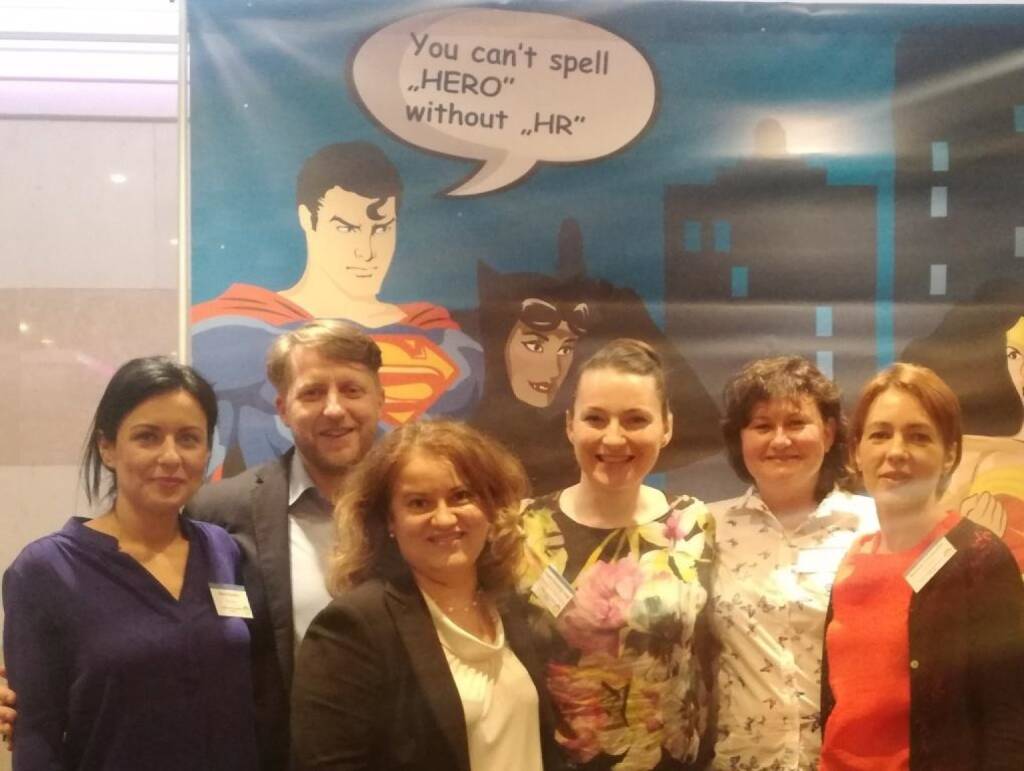 VIG - You can´t spell 'hero' without HR! Six Human Resources manager of VIG enjoyed the HR conference 'Designing and Building People-centric Organizations' in Budapest. It is always inspiring for our work to get new ideas, brilliant insights into state-of-the-art HR solutions and a stronger network to HR colleagues from CEE. (08.06.2017)
Verwendet in Neue Bilder: VIG Hero HR; Tanja Stroschneider Runplugged; Ondrej Borgula, Christoph Varga; Rolf Majcen Runplugged; Martin Hagleitner; Michael Junghans und Gertraud Weigl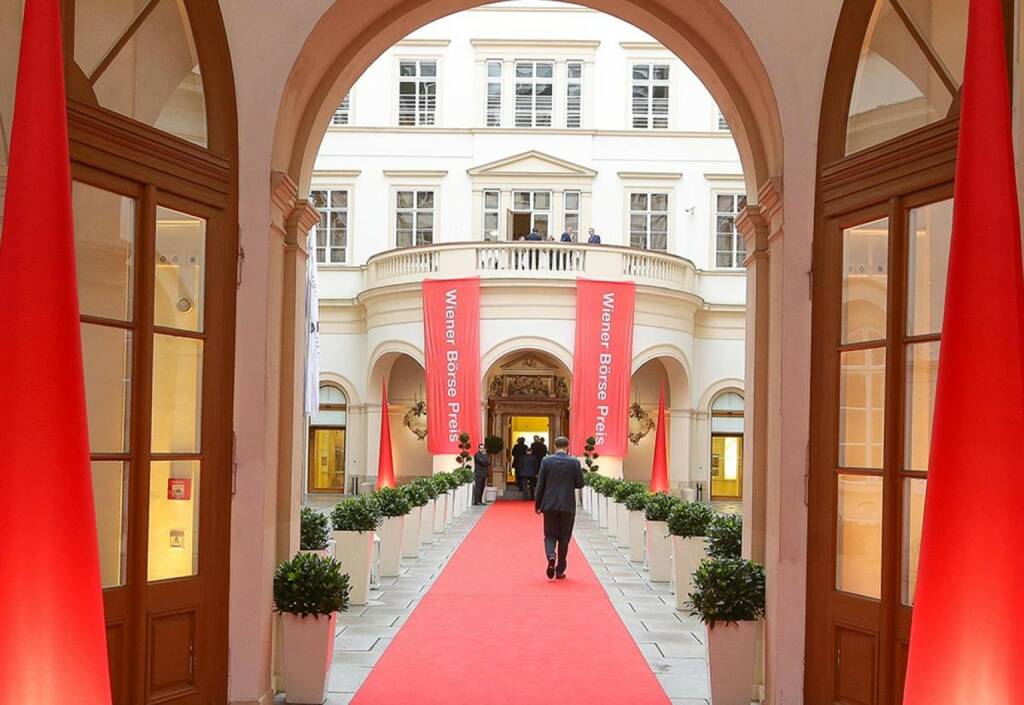 Wiener Börse Preis 2017 (Fotocredit: Wiener Börse) (01.06.2017)
Verwendet in Inbox: Junge Buwog ab Mittwoch an der Wiener Börse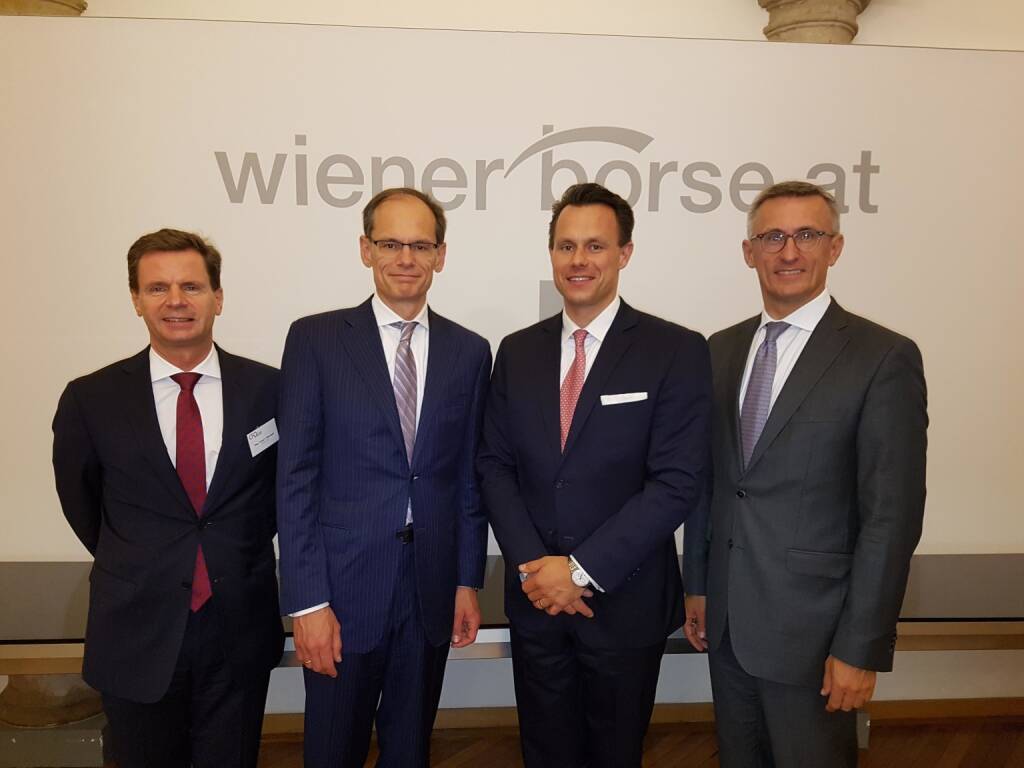 Wiener Börse Christoph Boschan - danke an Mag. Franz Hiesinger (Mondi Group), Präsident des CFO-Clubs, Dipl.-Ing. Walter Oblin (Österreichische Post), Vizepräsident des CFO-Clubs, Mag. Robert Ottel (voestalpine) für die angeregte Diskussion gestern Abend im Rahmen des CFO-Clubs. Ich freue mich über jede Gelegenheit unseren Emittenten intensiv zuzuhören. (30.05.2017)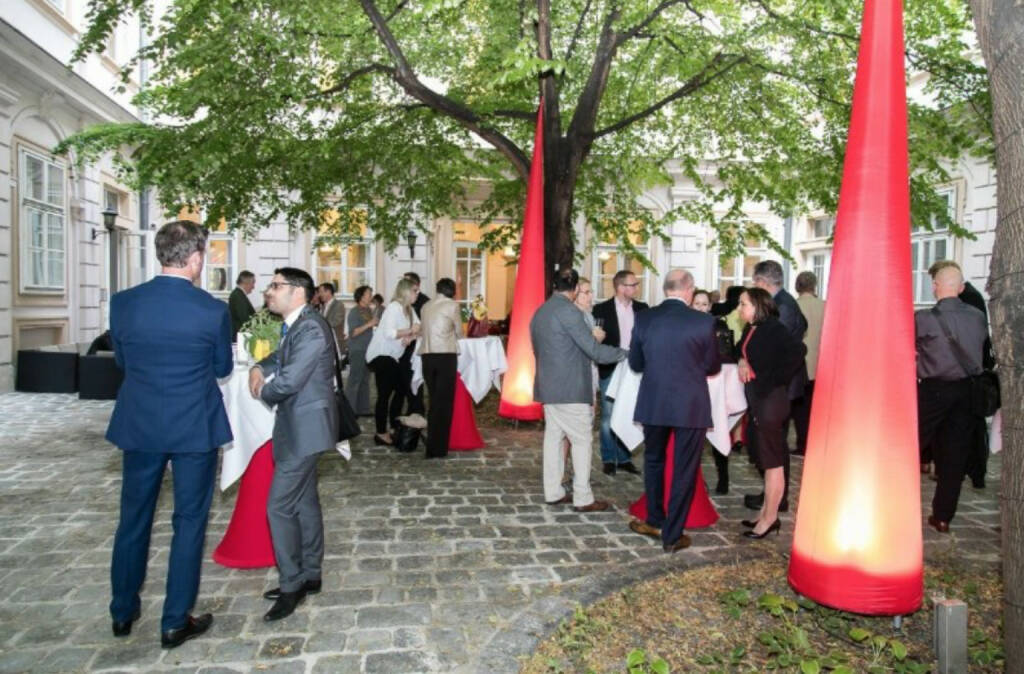 Wiener Börse - Privat Banking Kunden der Raiffeisen waren am 23.5. zu Gast in der Wiener Börse AG und erhielten exklusive Einblicke in das aktuelle Börsegeschehen. Speaker: CTO/COO Ludwig Nießen/Wiener Börse, Gaston Giefing/Raiffeisen, Karl Brauneis/Wiener Börse und Melissa Hofkirchner/RCM (24.05.2017)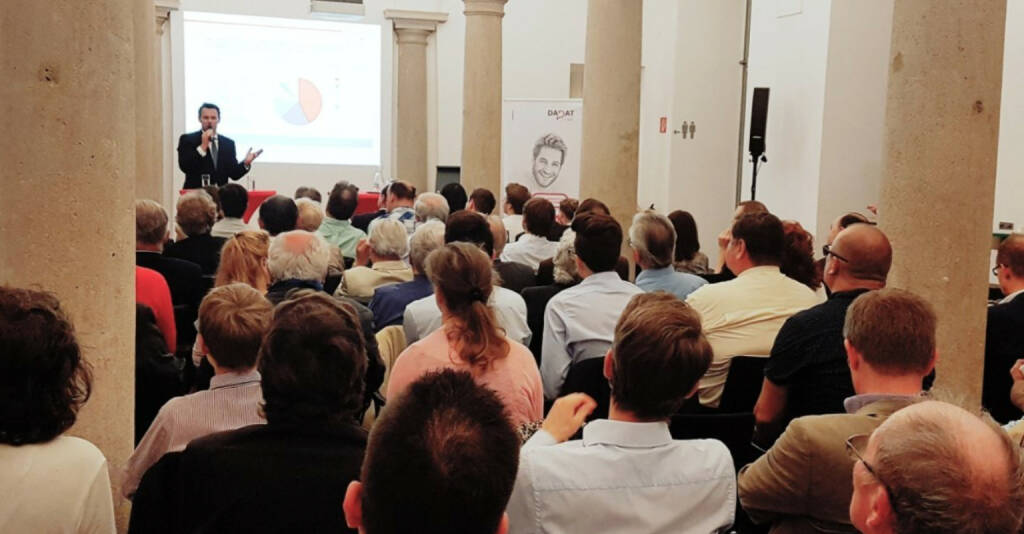 Wiener Börse Christoph Boschan We were more than pleased to host the online broker newcomer DADAT Die Alles Direktbank event yesterday. Great initiative for the Austrian market in general and the Austrian investor in particular! (23.05.2017)

VIG - Already Albert Einstein said that "Education is not the learning of facts, but the training of the mind to think". Having a wide range of cooperations with universities and universities of applied science, we actively contribute to the progress of the future generation. Last Friday Ms. Havasi (member of the managing board) and Mr. Gruber (Head of treasury & capital markets) welcomed students from Innsbruck at our headquarters. Latter is not only lecturer at the University of Innsbruck but also an expert in the field of capital markets and thus provided the students a very informative update on that topic. (22.05.2017)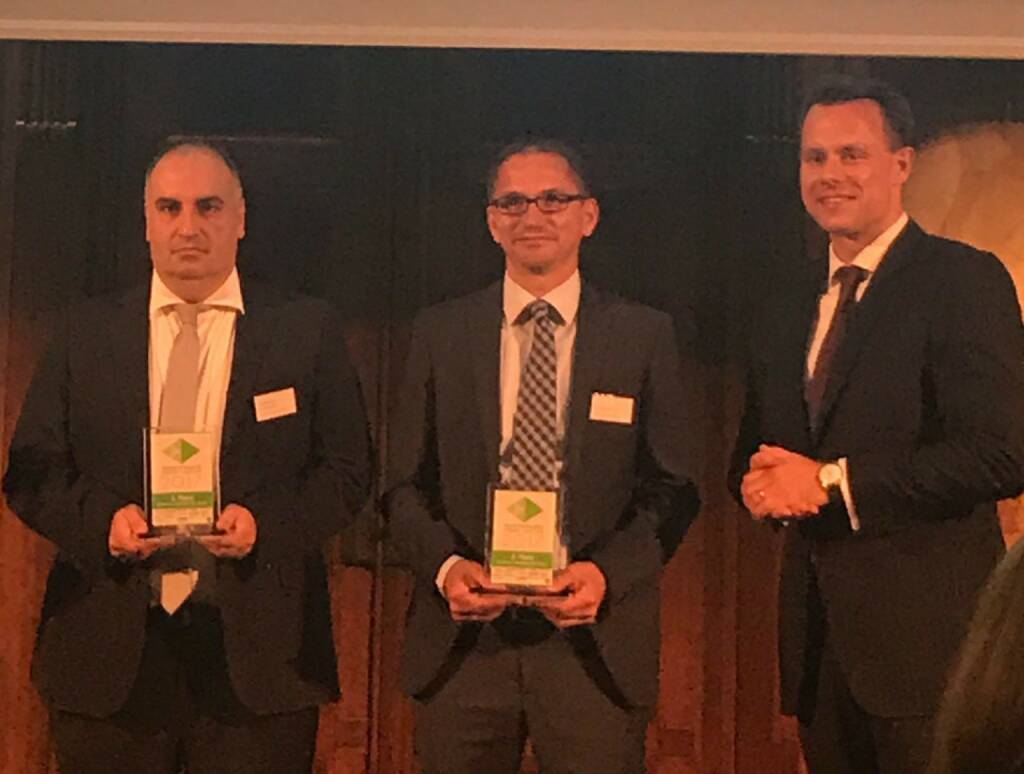 Wiener Börse Christoph Boschan - Zertifikate Award Austria 2017: Sehr erfreut war ich, das Österreich-Zertifikat des Jahres an die Raiffeisen Centrobank übergeben zu dürfen. Super Performance für die Anleger, super Engagement für den Markt - vielen Dank an Raiffeisen! Gleiches gilt für Erste Group Bank AG und BNP Paribas, die Platz zwei und drei belegten (19.05.2017)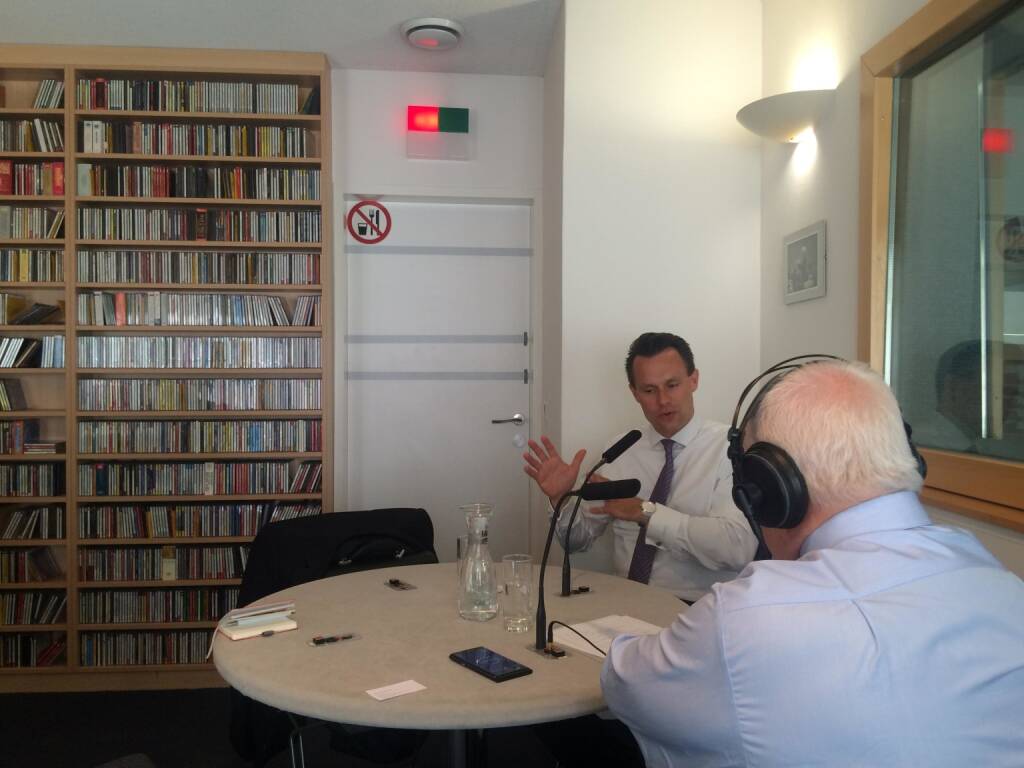 Wiener Börse Christoph Boschan - Zu Gast bei Anton Gatnar von Radio Klassik. On Air: kommenden Samstag, 20.5., um 14:00 Uhr sowie am Mittwoch, 24.5., um 20:00 Uhr. Erfahren Sie alles über die Aufgaben der Wiener Börse AG, die Eigenschaften des Handels mit Wertpapieren und die technische Umsetzung. Live-Stream unter folgendem Link: https://lnkd.in/gbkygfc (18.05.2017)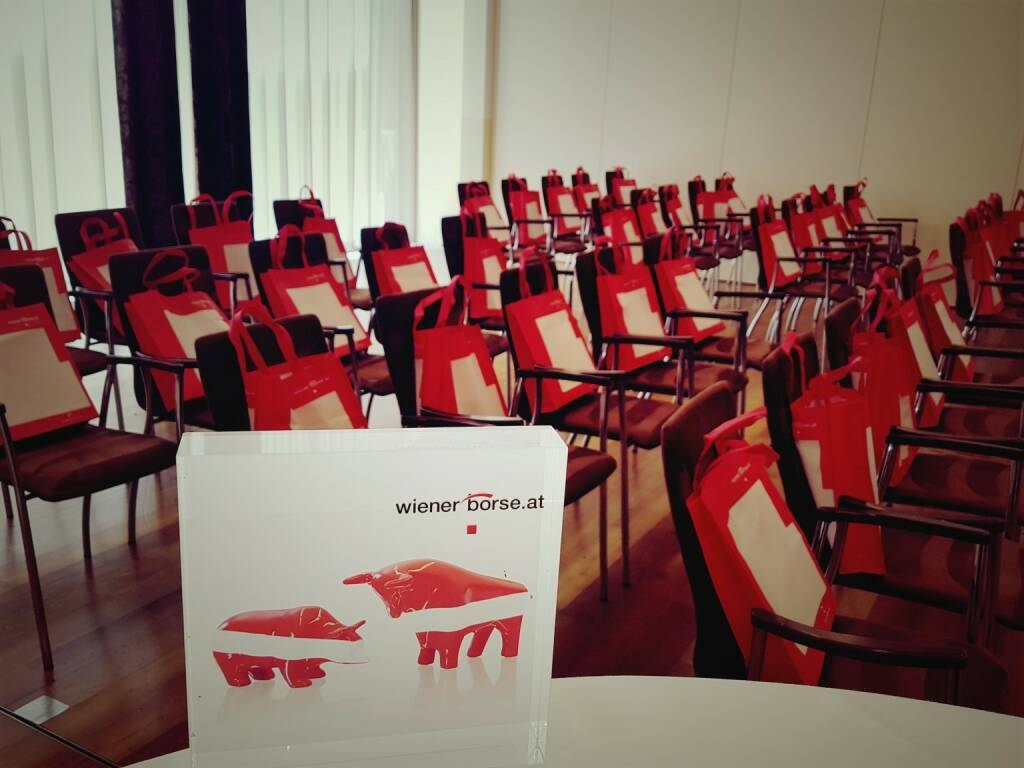 Wiener Börse - Anita Schatz - Heute präsentieren sich S IMMO AG, OMV und AT&S beim Börse-Informationstag der Wiener Börse AG in Klagenfurt! Außerdem dabei ÖVFA und Zertifikate Forum Austria. Wir freuen uns auf 50 Wertpapierberater. Mehr unter https://lnkd.in/gzD6Wr7 (17.05.2017)
Verwendet in Bei RHI, Mayr-Melnhof, Lenzing, Porr, Palfinger und Zumtobel wird verkauft (Christine Petzwinkler)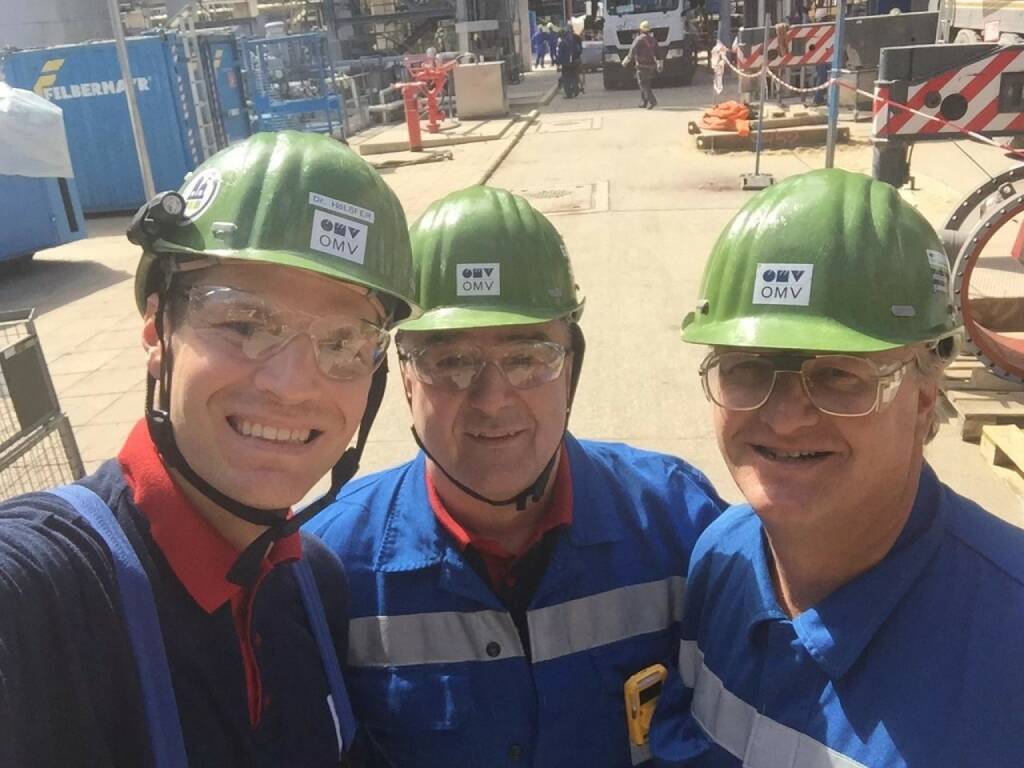 OMV - Our Board member Manfred Leitner visited the Schwechat refinery last week, where a so-called 'Turnaround' is currently underway. He met up with the highly motivated team, and even though this major project is keeping everyone very busy, there's always time for a selfie :) Find out more in our video: http://bit.ly/2oslVo0 (17.05.2017)
Verwendet in ATX fällt unter 3100, OMV steigt munter weiter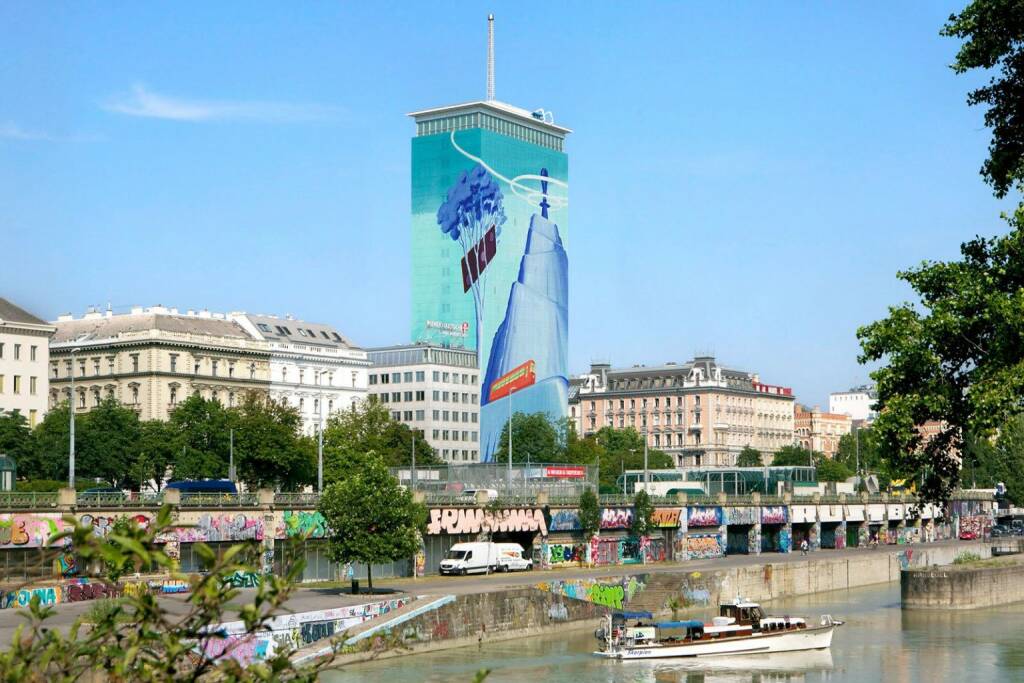 VIG - "Vision" to go on display for the tenth artistic wrapping of the Ringturm: This summer, the Ringturm will be transformed into an eye-catching work of art for the tenth time. Serbian artist Mihael Milunović's monumental installation will bring a mountain massif to the heart of the Austrian capital. More information can be found at http://bit.ly/29YV50g (16.05.2017)
Verwendet in Inbox: VIG verkleinert Vorstand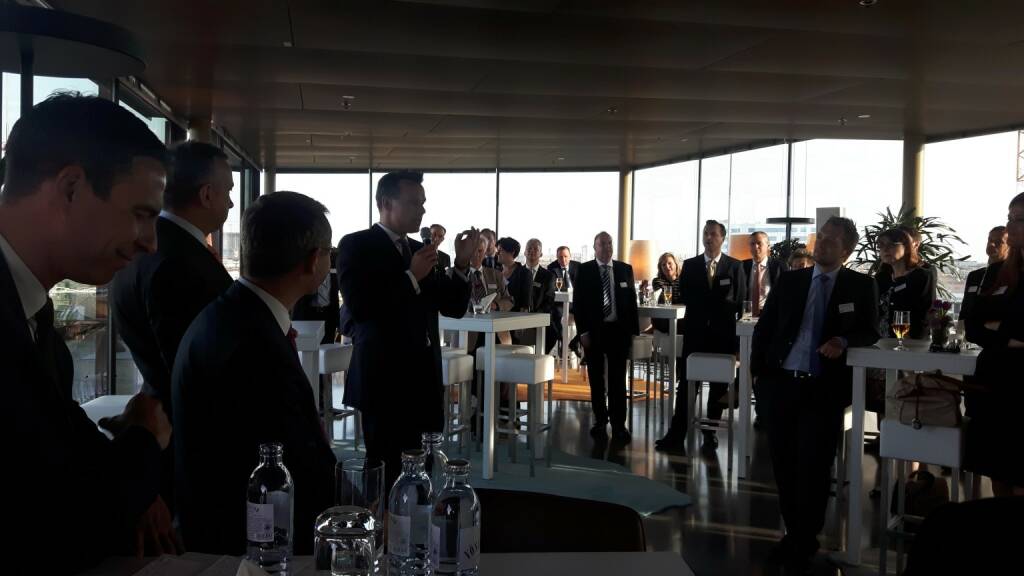 Wiener Börse / Christoph Boschan - über den Dächern Wiens hielt ich letzte Woche die Keynote beim Kapitalmarktabend von Erste Group und Wiener Börse . Die Experten der Erste Group referierten zu Zinsumfeld und Kapitalmarktfinanzierung. Eine gelungene Veranstaltung! (15.05.2017)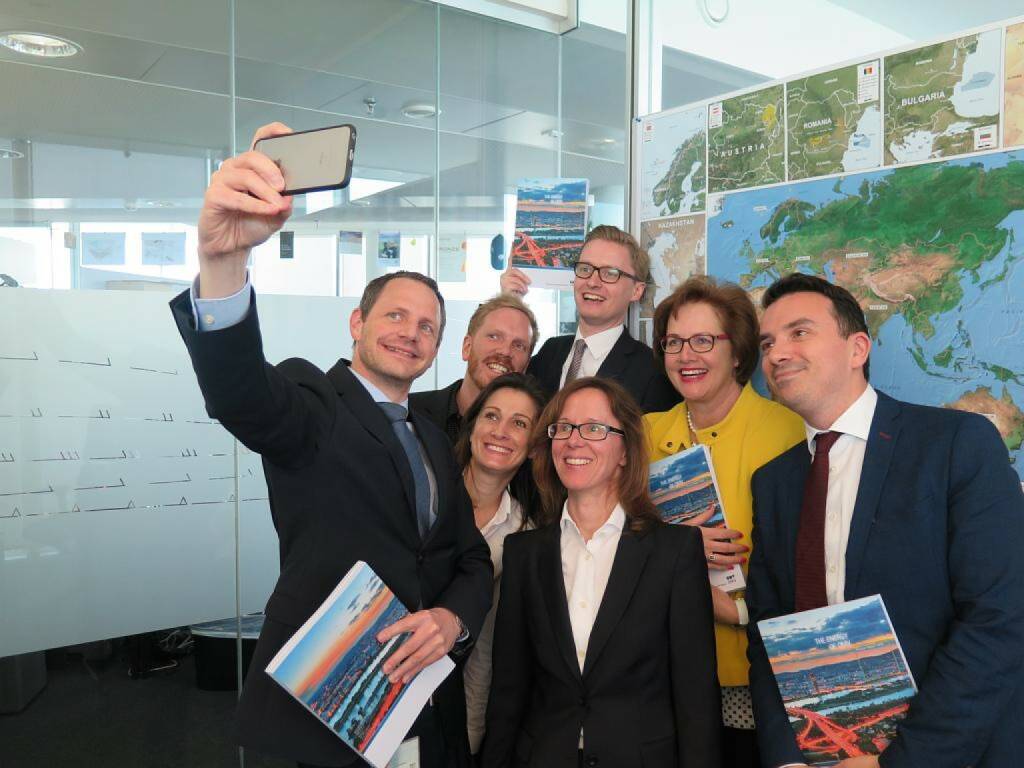 OMV - Bernhard Heneis: Selfie-time: After weeks of hard work our colleagues finally received the first copies of the OMV Annual Report 2016. Download your copy here: http://bit.ly/2r7973M (13.05.2017)


voestalpine - der internationale Technologie- und Industriegüterkonzern voestalpine und das Projekt Spielberg starteten gestärkt in die neue Saison am Red Bull Ring. Neben dem Engagement rund um den voestalpine wing, dem architektonischen Highlight in der Start-Ziel-Geraden der Rennstrecke, wird voestalpine in der Saison 2017 auch mit einer eigenen Kurve und einer Werbefläche das Renngeschehen mitprägen. (10.05.2017)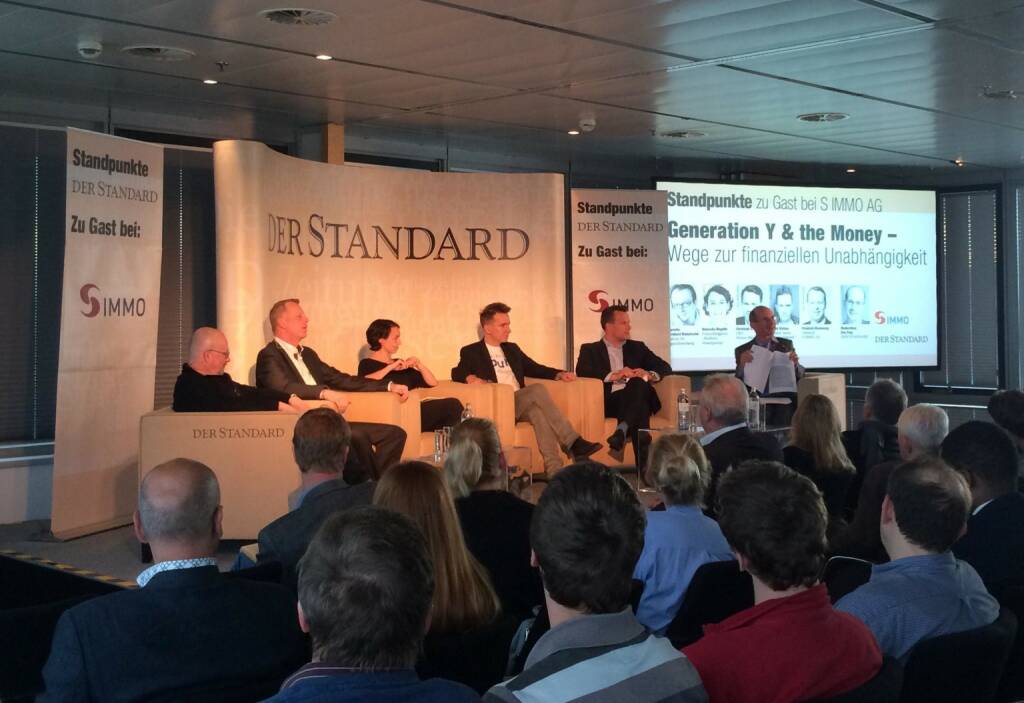 Wiener Börse / Christoph Boschan - Discussion on Generation Y & the money at S IMMO AG's event today in Vienna. Thanks Bernhard Heinzlmaier, Gerald Hörhan, Friedrich Wachernig and Natascha Wegelin for exchanging views on old-age-provision, financial education and freedom. My advice on investing in stocks: long-term-orientation, diversification and information is key. (10.05.2017)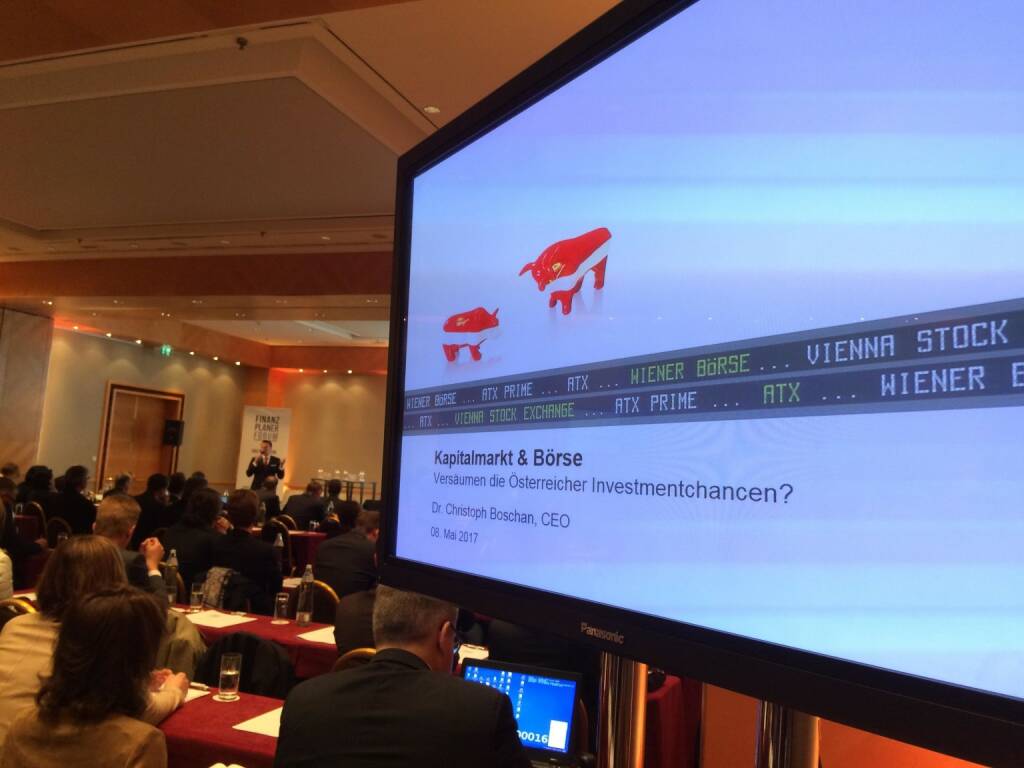 Wiener Börse / Christoph Boschan: Keynote Speech & Panel Discussion @ Finanzplaner Forum 2017: The majority of Austrians are missing out on the chances that the Austrian Stock Market offers. Investing is a marathon, not a sprint. Over the past 25 years, the Austrian leading index ATX recorded an average return of 6% p.a. Thanks for the great discussion Werner Kogler, Adam Lessing, Andreas Zakostelsky and Jakob Zirm. (08.05.2017)
Verwendet in Neue Bilder: Christoph Boschan; Speed, Tempo, Geschwindigkeit, Beschleunigung, Wachstum (Bild: Pixabay/geralt https://pixabay.com/de; Roland Schuldt; Alexander Rossmann; Tanja Bauer Runplugged; wemove Runplugged und Finanzmarktfoto des Monats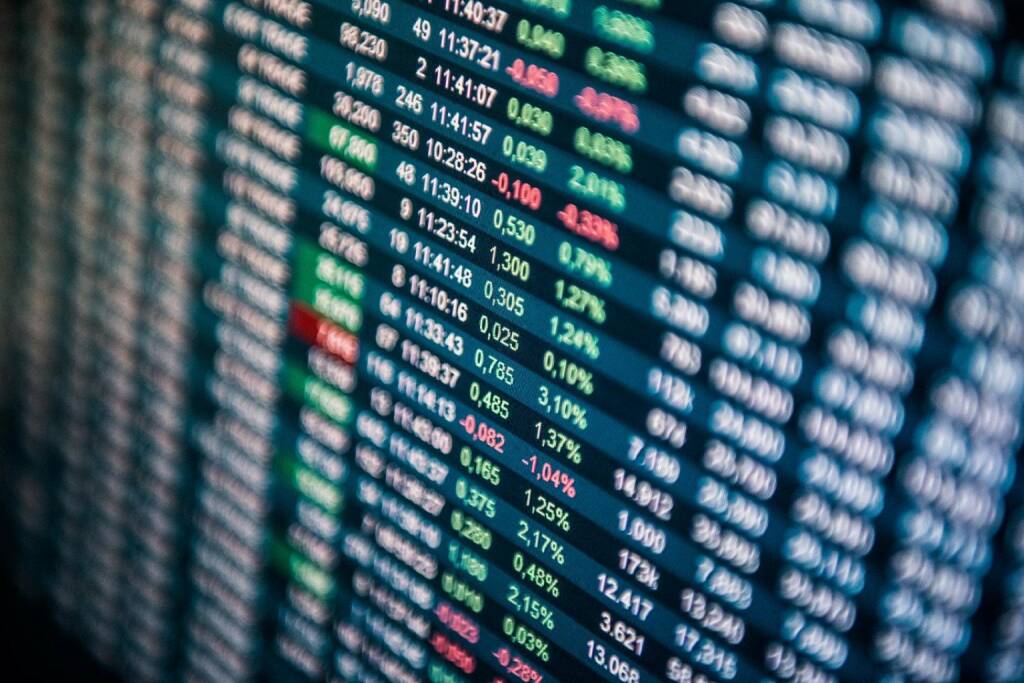 Wiener Börse - Rising equity turnover @ Vienna Stock Exchange: In April, trading volumes at the Vienna Stock Exchange grew by almost 30% year-on-year (April 2016: EUR 4.05 billion; April 2017: EUR 5.26 billion). Elections in France pushed the trading volume especially on Monday, April 24, showing a daily equity turnover of EUR 435 million. Year-to-date, the Vienna Stock Exchange recorded a 10.8% increase in trading volumes (Jan-Apr 2016: EUR 19.76 billion; Jan-Apr 2017: EUR 21.88 billion). (08.05.2017)
Verwendet in Nebenwerte-Blick: Warimpex jetzt schon mit 30 Prozent Wochenplus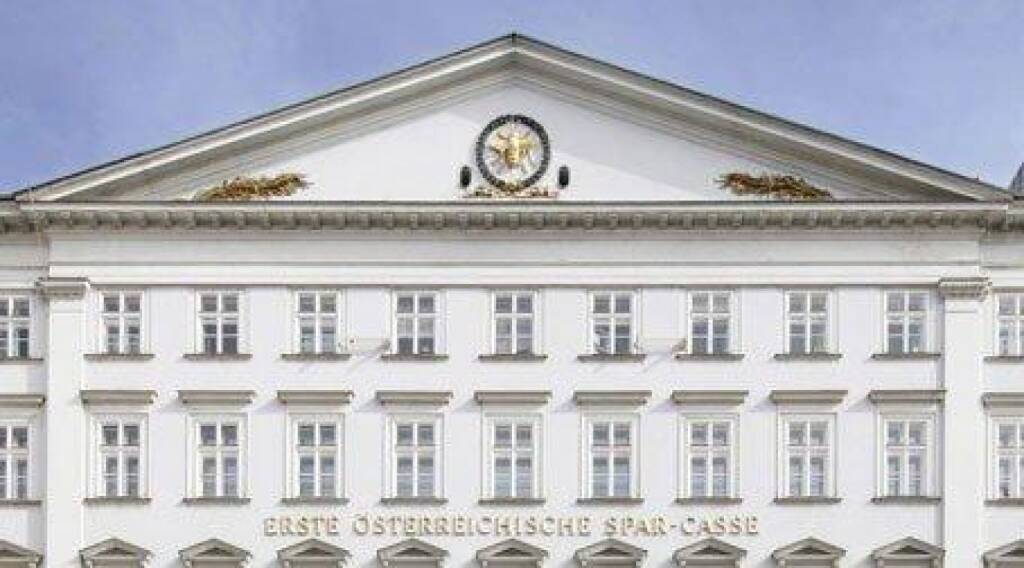 Erste Group : The bee, a symbol of economy and frugality, has been used since the foundation of the savings bank as a symbol of the bank's motto – "work, collect, multiply". To this day, it is visible on our main building. (05.05.2017)
Verwendet in Gut Gebloggtes: Erste Group, JinkoSolar, RWE, Uniper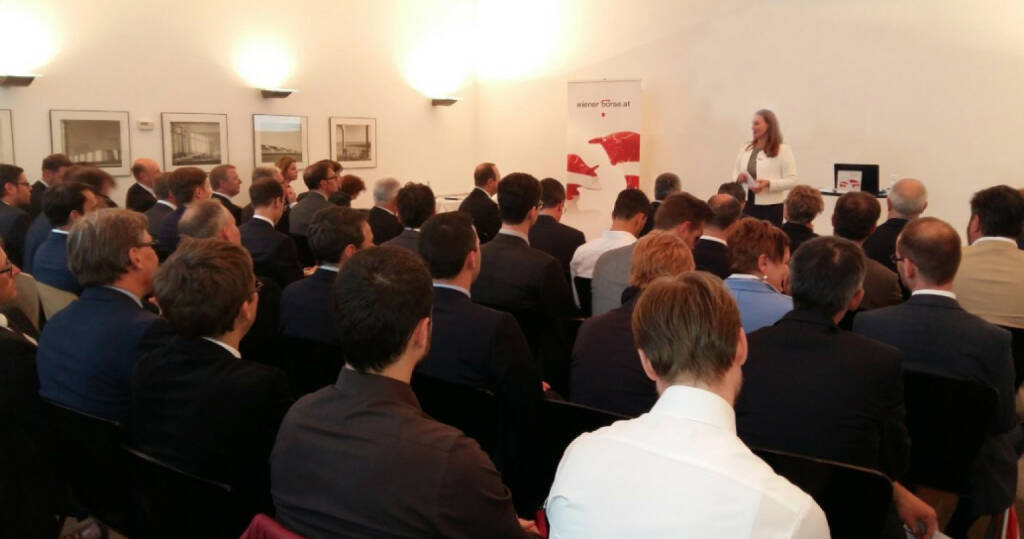 Wiener Börse: Ein spannender Börsetag im Ländle mit Polytec, OMV, FACC AG, ÖVFA, Zertifikateforum und >60 Wertpapierberatern. Dann ging es weiter nach Innsbruck. Hier mit dabei: FACC AG, AMAG, S IMMO AG, ÖVFA und Zertifikateforum. (04.05.2017)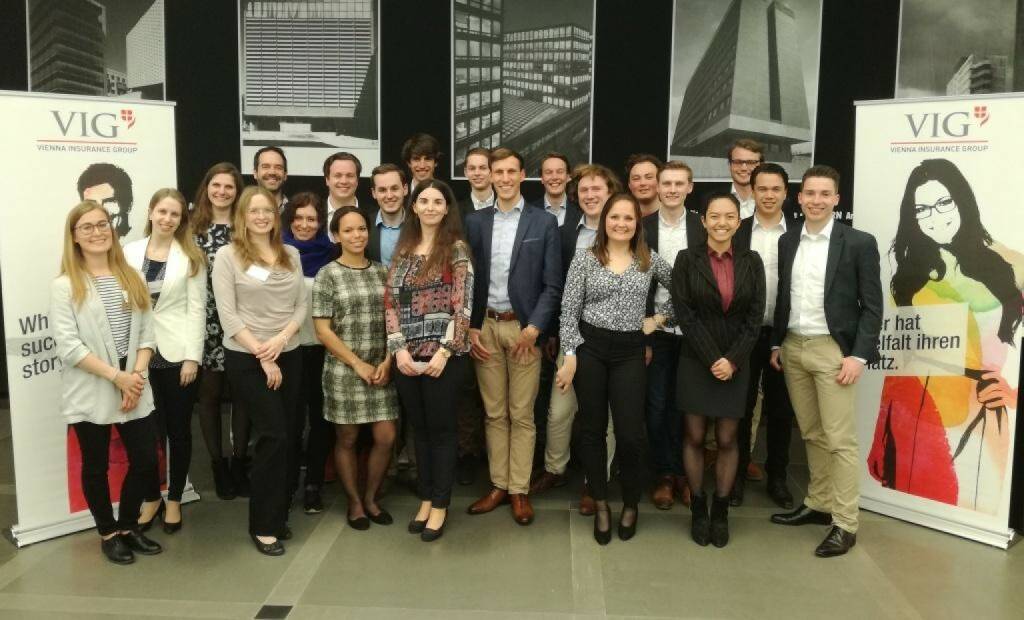 VIG - Students from the Erasmus University Rotterdam visited VIG and spoke to colleagues from our Actuarial Services, Risk Management and Asset Management departments. We offered informal talks with our colleagues to introduce these financial mathematicians to potential fields of work. So why not VIG? (04.05.2017)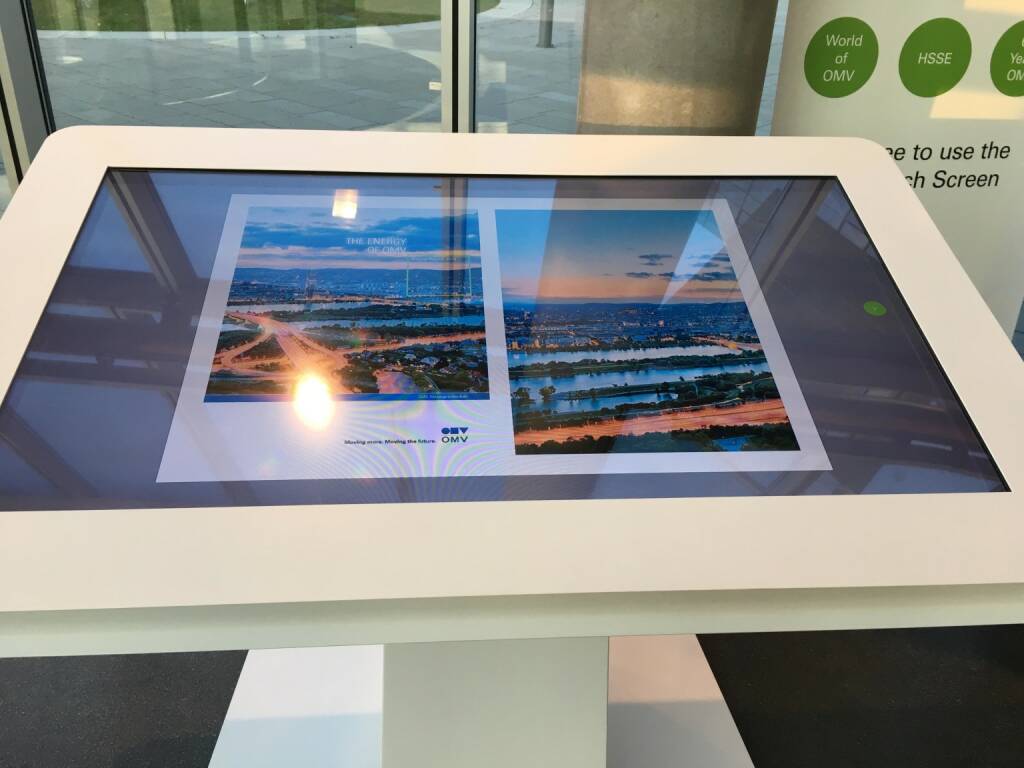 Bernhard Heneis OMV - Waiting at the OMV headquarters can be interesting . Just flip through the Annual Report at the mega multi touch board. (02.05.2017)
Steuerung: mit den Cursortasten links/rechts, "wischen" am Smartphone oder auf die Thumbnails klicken.